Ballard VOX Album Review + Interview: Naked Giants
NAKED GIANTS' THE SHADOW BRINGS ROCK ANTHEM OF THE SUMMER
BRITTNE LUNNISS FOR BALLARD VOX
Photos by Collene McCarter + Nic Mayorga
Seattle's hometown sweethearts, Naked Giants, have set standards high with their latest album — The Shadow. With a fresh new sound and introspective lyrics, Naked Giants have graduated from their SLUFF days in the best way possible. The Shadow (produced by The Decemberists' Chris Funk) gives listeners major 80's post-punk vibes with a tinge of stoner indie-pop. Compared to the group's past work, The Shadow places greater emphasis on melody, narrative, and instrumentation. Is this album a defining moment for Naked Giants? Yes. Are we singing these new tunes into our hairbrush as we dance alone in our underwear? Also yes.
What allows Naked Giants to stand out is their ability to blend a variety of styles throughout the entirety of their album. The Shadow's first song ("Walk of Doom") is a catchy Ramones-esque track, oozing crisp harmonies by vocalists Grant Mullen and Gianni Aiello. "Walk of Doom" gives listeners a strong indication of what can be expected throughout the entirety of The Shadow — youthful energy, clean vocals, and wicked hooks.
"Walk of Doom" eases into "High School (Don't Like Them)," a lively hit highlighting the all-too-familiar pressures associated with our teenage years. Listening further, the lyrics "You never made a big sting or interrupted / Now you're looking at the ceiling and running" delve deep by challenging listeners to question the status-quo. It's as if the band is pushing you to get the hell out of Dodge and make a name for yourself. You know those people at your High School Reunion who never quite moved on from the drama? Well, Naked Giants don't like them — and neither do we.
Imagine a picture-perfect slow-dance scene, and you've arrived at The Shadow's 4th track — an 80's-inspired ballad influenced by The Cure and U2. "Turns Blue" starts out soft and sweet, climatically drifting into a killer guitar solo by Grant around the 2:45 mark. Akin to the heart-racing moment of your first kiss, "Turns Blue" brings with it anticipation and nostalgic sentiment.
Easily one of the album's loudest and catchiest tracks, "Television" highlights Henry LaVallee's undeniable ability to absolutely shred it on the drums. Listen closely, and you'll notice the band's social commentary on our cultural obsession with media consumption. "Information all the time / Electric static in my mind / Entertainment intertwined / And I'm too sick to read my lines… Scrolling sickly through this feed / Cyclic shadows feeding me / Eighteen, nineteen dead this week." In what seems to be Naked Giant's natural habitat, "Television" draws upon the band's roots of simple, yet virally infectious hooks. We're labeling this one Rock Anthem of the Summer.
With tender vocals and soothing instrumentation, The Shadow delicately wraps up with "Song For When You Sleep." Like slipping into a stoney Indica-infused nap, the album's 11th and last track is a dreamy head-high. "Song For When You Sleep" is Naked Giants' way of saying thank you for joining us for the ride — and you'll be damn glad you did.
HENRY, GIANNI, AND GRANT TOOK THE TIME TO ANSWER A FEW INTERVIEW QUESTIONS OVER EMAIL. OUR CONVERSATION IS BELOW!
1. Naked Giants formed in 2014, and in 2018 the group began receiving national attention for your first full-length, SLUFF. What changed for the band during that time?
Pretty much everything changed! We started touring instead of going to school, we signed to a record label, we made friends with bands and fans across the country, and we really learned the difference between a basement/garage rock band and a professional touring band… (the difference is selling yourself! And stage lights.)
2. 2020 has been a pretty unique time for album releases, and music in general! What has it been like releasing The Shadow during the era of Covid-19?
Everything is changing. The world is really entering some unfamiliar zones in every industry — in the music industry in particular, there are a few challenges that have stood out: One is attempting to replace/recreate the experience of a live show with online content. This is super tricky but must be explored since touring isn't an option for the foreseeable future. The live show, for us, is a key component of the music industry — it brings together the community of performers, music lovers, promoters, bouncers, bartenders, janitors, late-night hot dog stands… and gives all these people a reason to exist together and support each other. Of course, it's not always perfect but now that it's not available, there's this gaping hole in all these people's lives. Livestream shows are one way of recreating it, but the ecosystem is really being tested. The other challenge these days is another reimagining of the industry, in the form of bands, labels, and promoters discovering our responsibility to not just the music community, but society as a whole. We're seeing the current movement for Black Lives and seeing how the music community fits into it — there's the opportunity being taken to use virtual concerts, social media accounts, and merch stores to help fuel the movement with awareness and funding — and also the opportunity to recognize the racist (and misogynist, ableist, etc.) history of the music industry. We're really at a turning point where a lot of key figures in the music industry are doing this reimagining and committing to small, but meaningful changes in order to hold ourselves accountable to this history.
3. The course of your new album slows down for the 4th track, an intimately charming number entitled "Turns Blue." What was the inspiration behind this song?
"Turns Blue" came from a few different places. We had noticed how well people responded to the song Slow Dance II off of our last album SLUFF — something about the contrast of a more introspective, softer song amidst the chaos and party-rock of the rest of our material tends to stick out and be memorable. In addition to this, our live set lengths were getting longer — we no longer had to blow people away in a quick 25-30 minutes; we could take our time and have some breathing space in the set, which is good for us as well as the audience. And, of course, there's the obvious influence of U2 and The Cure and all this 80's balladry we had listened to in the tour van — all of this wraps up to make the sonic DNA of the song. Lyrically, I just followed the mood of the music and saw where it took me — it ended up taking me deep within to think about some aspects of relationships that are often left unexplored. Whether it's a romantic relationship, a friendship, a bandmate or manager or anything, any lasting relationship with a sense of belonging is built on a constant commitment to individual and mutual growth. This means taking frequent pauses to remind yourself of the things you need to change about yourself in order to grow — the things you tend to hide from those you admire. Ultimately, these relationships are built on the choice to see that growth through, and that's what brings out the emotional catharsis — not just happy lovey-dovey friendship, but some heavy consciousness-lifting as well.
4. The band recently put out a creatively quirky music video for "High School (Don't Like Them)," which partially features the group in claymation form. What was it like filming this video?
It was super fun! It was mostly Henry's idea which sprang out of a conversation we had with the sound engineer on the album, Adam. He told us about his experience with DARE in high school, where these officers came in and warned the students about hallucinating and seeing cartoon animals and whatnot — and Adam and the other students just thought, "Hey that sounds pretty fun!" We decided to roll with that idea but wanted to capture a more honest representation of psychedelic drugs — with the fun parts and the not-so-fun parts all wrapped up together. Violet Crabtree did the claymation with that prompt in mind, and it turned out way beyond anything we could have imagined! There were ducks following a traffic light and a cute French gerbil, but also the looming ominous buildings of the city and the existential threat of climate catastrophe… All things that could very well happen on a trip!
5. Music has long been used by movements seeking social change. In the midst of so much political, social, and economic unrest, how can musicians use public platforms to make a lasting impact in their communities?
As I was saying earlier, I think people in the music industry are taking this time to do just that — figure out how our platforms can best be used. I think a lot of us are raised seeking music as a personal fulfillment, which is great, but now we can see that all the Instagram followers and people buying merch don't add up to much if it's not going to someone who really needs it. So we're taking these things and trying to best serve the movement — using our social media reach to spread information and action steps like petitions, marches, and donation links, and using virtual concerts and merch-drives to raise funds for various organizations who are doing the groundwork. It's really important that musicians, and everyone for that matter, stay engaged — I think it's huge that every decision going forward is embedded with the thought of how to make the world a more livable place for those most oppressed in our society.
6. If you had to coin a mission statement for the group, what would it be?
I think it all comes back to what we've said onstage at most shows — Spread positivity, reach your highest self, and don't touch anyone who doesn't want to be touched!

You can listen to The Shadow on all major streaming platforms. Check out the group's bandcamp at http://www.nakedgiants.bandcamp.com. Sign up for Naked Giants' newsletter at http://www.nakedgiants.com. Give Naked Giants a follow on Instagram @naked_giants, and Facebook at Naked Giants.
BRITTNE LUNNISS
WRITER
Brittne is a PNW-native, sociologist, and musician. Her passion for writing began at a young age when a family friend gifted her Beth Joselow's Writing Without the Muse. While she typically authors pieces for academic publications, Brittne particularly enjoys writing about Arts and Culture.
You can follow her on Instagram at _brittne_ann_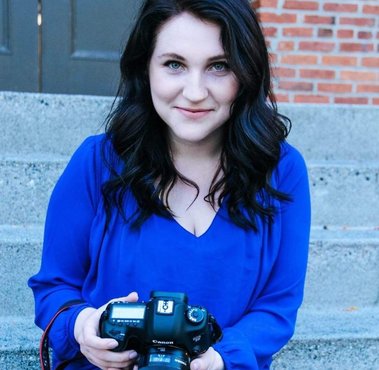 Collene McCarter
PHOTOGRAPHER/ WRITER
Collene is a 24 year old University of Washington graduate with a degree in political science and a dog obsession. She got her first camera at the age of 11 (after her mom got tired of hers always going missing) and hasn't been without one since.
IG: @collenemccarterphoto
collenemccarterphoto.com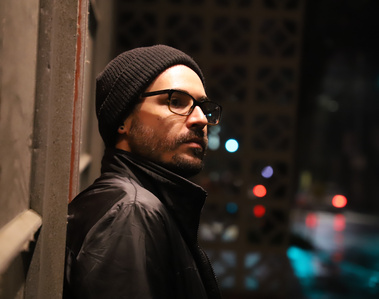 Nic Mayorga
Photographer/Videographer
Originally from California, my love for photography and music has been something that has grown hand-in-hand through the years. My musical influences can be attributed to my father and uncle, who had me growing up listening to alt-rock, punk rock, grunge, ska, reggae, etc. I came into photography in high school, but it has been my passion ever since.
IG: @nic.mayorga
Website: www.nicmayorga.com
Linkedin: https://www.linkedin.com/in/nicmayorga/